Typical applications for tube bending include Angle flanges/ Flat Bar / angle bending /section bending / structural supports / tube and tube coil bending and also architectural steel work applications.
Engineering Machinery's experienced metal bending division can offer the right machine for your project's requirements for the tube bending of standard structural shapes in pipe, SHS, angle, flat and other sections.
Our expertise enables us to offer the right tube bending rolling to pro-form consistently from drawings, designs, templates and product samples insuring consistency and quality .
Our Tube Division is bustling with excitement. There are more high-quality products available than ever before. Tube benders and mandrel benders are top sellers for Engineering Machinery and allow you to bend tubes for use within your firm.
Mandrel benders also offer bending, but can achieve a tighter bend and smaller radius, such as for handrails and exhaust headers. A mandrel bender is available in both hydraulic and electromechanical options-Engineering Machinery carries a number of products in both categories.
No matter what your tube bending needs, let Engineering Machinery help you meet them. In addition to offering a huge selection of quality Engineering Machinery products & services, our team is always happy to help you determine exactly the right product for your commercial or industrial application.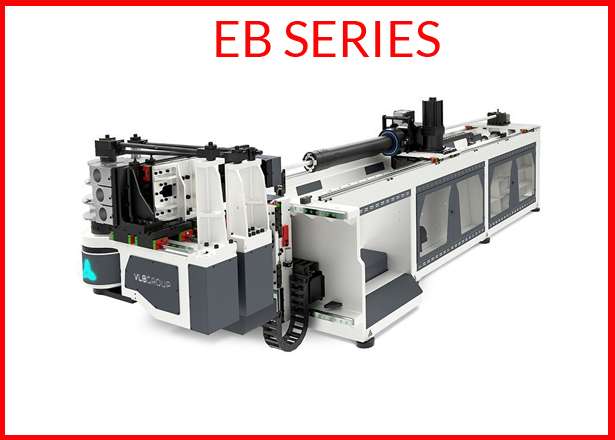 EB SERIES | CNC TUBE BENDING
The EB-CNC series electric VLB bending machines are equipped with the latest Electric Motion technology.
With up to 9 fully electric drive axis, pipes with a diameter of 6 to 150 mm can be bent.
Equipped with a Booster system, it is possible to achieve radii up to 1D with reduced marks in the inner bend.
The drives on all axes are optimied to reduce energy consumption and increase speed,
making these machines ideal for high volume production batches that require high consistency.
EB-RH SERIES | CNC TUBE BENDING
Our  fully electric EB-RH series Tube Bending machines, with rotating heads, contain the most advanced Electric Motion technology on the market with 11 fully electric drive shafts.
The bending head moves 360º on a radial axis and on horizontal and vertical axes. This system offers complete freedom of movement and allows the production of very complex parts in an automatic bending cycle.
This range of machines is capable of bending pipes and profiles from 6 to 53 mm with even radii up to 1D with minimal marking when equipped with the booster system.