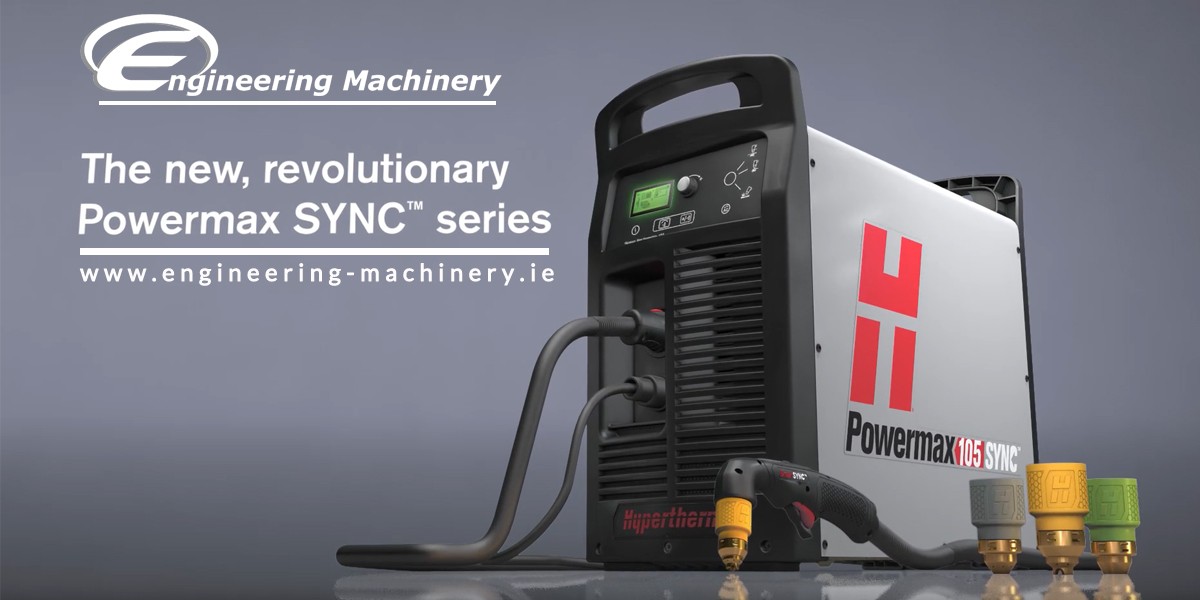 Hypertherm Powermax SYNC™ series, the next generation of Powermax65®/85/105 systems, is unlike any plasma you've seen before. Featuring built-in intelligence and a revolutionary single-piece cartridge consumable, Powermax SYNC simplifies system operation, streamlines consumable inventory, lowers operating costs, and maximizes performance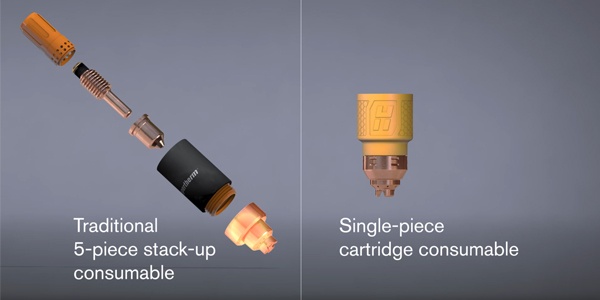 Hypertherm Sync | Easy to use
Easy-to-identify single-piece cartridge consumables are color‑coded by process to eliminate confusion and simplify consumable inventory management.
New SmartSYNC™ torches with the Hypertherm cartridge automatically set the correct amperage and operating mode, eliminating setup errors.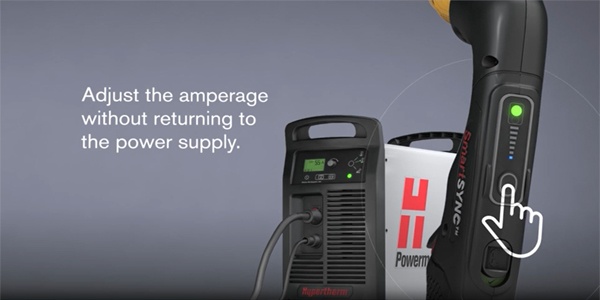 Hypertherm Sync | Productivity gains
Convenient hand torch controls let you adjust amperage and switch cartridges without returning to the system.
Simplified operation minimizes downtime, troubleshooting, waste, and training time.
Each cartridge has been designed to optimize the cutting or gouging process for the best possible performance.