Hypertherms patented Truehole produces a dramatic improvement in hole quality that outperforms anything previously possible with plasma. Our patent-pending True Hole cutting technology for mild steel produces significantly better hole quality than what has been previously possible using plasma. This is delivered automatically without operator intervention.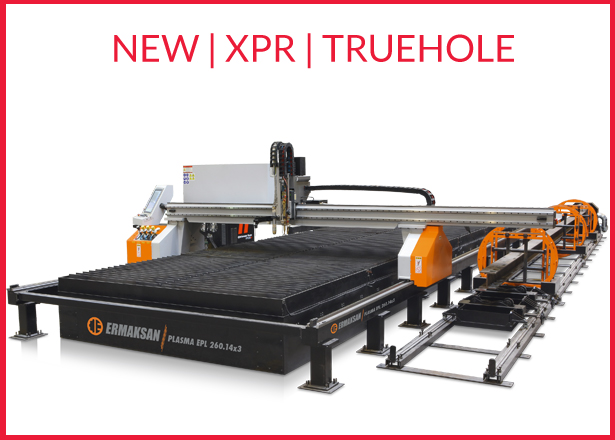 As part of Hypertherm's Surecut Technology  our patented True Hole® technology for mild steel produces significantly better hole quality than what has been previously possible using plasma. It is exclusively available for use in conjunction with Hypertherm's HPRXD® and XPR® auto gas plasma systems including the XPR300 System
Through the seamless integration of Hypertherm's plasma systems, CNCs, online/offline CAM software, and THCs you can optimize cut quality, parts per hour and cost per part.
Conventional Plasma | High Def
The MAXPRO200® LongLife® plasma cutting system is engineered for heavy-duty, high capacity automated and handheld cutting and gouging applications. The easy-to-use system operates with either air, oxygen, or nitrogen plasma gas, and combines fast cutting speeds and quick process changes to maximize productivity. Advanced Hypertherm consumable designs – including LongLife® technology – improve cut consistency and significantly increase consumable life to lower your cost per part.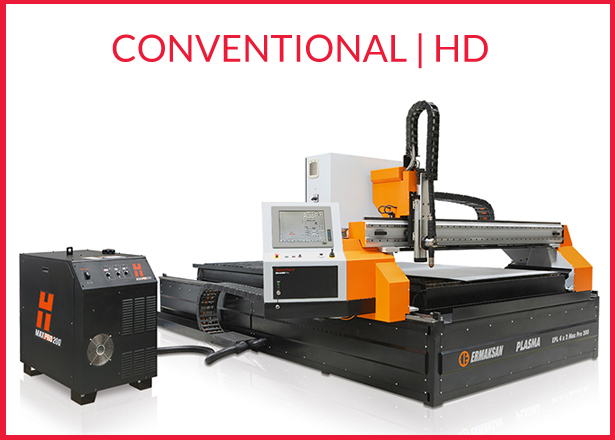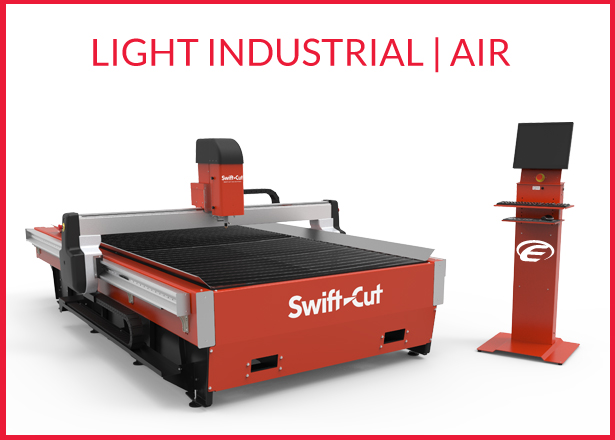 Designed & Manufactured in the Locally-Easy to learn and use.  Fast return on investment.
Sizes| Types: PRO 1250, PRO 2500, PRO 3000, PRO 3000 XP & new 4 x 2M
The Swift-Cut range is making in-house cutting a possibility with affordable, quality built, UK designed and engineered machinery with industry leading Hypertherm .
The Swift-Cut PRO 1250 is our most compact plasma cutting table.
Ideal for small workshops, metal fabricators, repair outfits, educational establishments, designers and artists.
Supreme build quality and unique operating software allows you to:
Cut all metals: stainless and mild steel, aluminium, copper, brass, zinc etc.
Cut thicknesses from 0.5mm to 25mm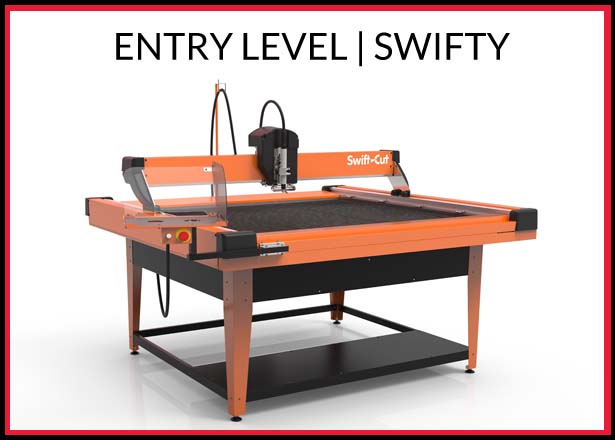 Interested in finding out more about our Plasma Machines? - Get In Touch
Engineering Machinery & Services have an unrivalled knowledge in CNC Plasma Machinery & Plasma cutting technology.We have been installing systems in Ireland and Northern Ireland for over 25 years.
All our CNC systems are powered by Hypertherm the world leader in Plasma cutting Technology , accompanied with our team's cutting expertise built in which together provides consistent product performance with easy-to-use software that empowers the operator to make the optimal cut, every time.
All our CNC Plasma machinery tables utilize Hypertherms software for consistent operational experience and are configurable to support each specific customer's needs. Whether your application calls for plasma, oxyfuel, bevel or pipe cutting, repeat-ability 24/7 our machinery delivers time upon time and for this reason customers trust our knowledge.
Call us to view a CNC Plasma near you | 01 457 1399 | +44 (0) 28 29348458
All of our CNC plasma cutter machinery are built to the highest specification and serviced by our own engineers , powered by  Hypertherm  the range of CNC Plasma Cutting Machines all used the latest technology for best plasma cut quality.
Engineering Machinery and Services bring the best CNC Cutting Systems to Industry at the most affordable cost , CNC plasma cutting tables and other automation solutions are also available to our customers and manufacturers.
Based in Ireland and Northern Ireland our  plasma cutting machines are supplied to a range of industries and manufacturers throughout the island of Ireland