Punching, forming, bending, threading, beading. Sheet metal working center.
Engineering Machinery is the leading Punch Press Machinery supplier throughout the country with over 30 years of experience supplying and installing engineering machinery in both Ireland.
The constant research and technological innovation have allowed Euromac to create a range of CNC punching machines that are performing, highly productive, and with the lowest running costs. From the entry level version to the integrated automatic load/unload system. We offer numerous and versatile configurations that will satisfy all of your production needs, from the small to large industry optimizing whatever your requirements.
Productivity is not only rated with the throughput of the machine, but other variables also come into play: operation and programming can sometimes be critical. Not with Euromac, thanks to the common console for programming, Because of this, the MTX FLEX and the EUROMAC automatic loading and unloading system, an operation is made fast and simple.
If you would like to find out more about the Punch Press machines supplied by Engineering Machinery & Services, check out our punch press categories below by clicking the read more buttons below.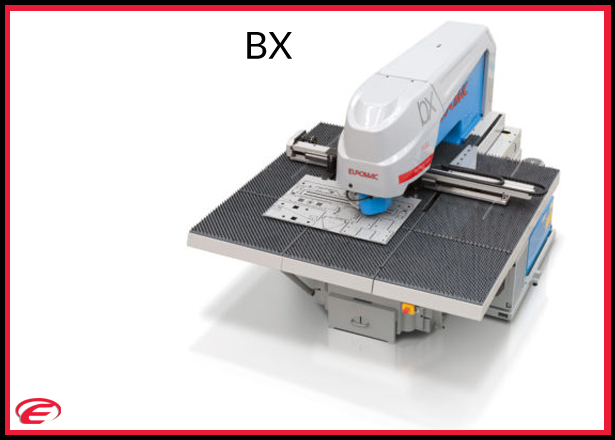 Choose the punching machine set