Engineering Machinery & Services battery and AC powered vacuum lifting machinery suitable for a wide range of industries worldwide. Our solutions can reduce handling times and manning levels and increase safety in your business.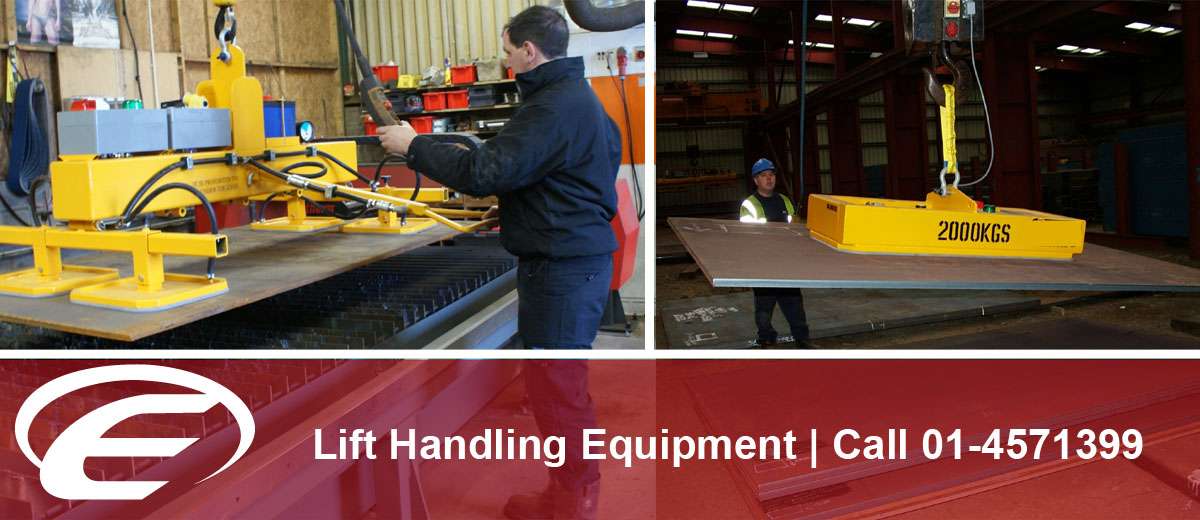 Reasons to purchase | Increase Safety
+REDUCE HANDLING TIMES
+REDUCE MANNING LEVEL
+ELIMINATE DAMAGE
Our portable battery powered lifters can be used on site, in factory or stock yard capacities from 100 – 20,000 kgs.
We supply machinery to Ireland + Northern Irleand – Phone: 028 2934 8458 |  Call today to view –
Handle material faster and with less injuries! Work with ease knowing your employees are safe and won't damage stock. If you would like to see a machine live or receive more information please do not hesitate to contact us.