Plasma Consumables & Spare Parts
Engineering Machinery and services hold Hypertherm plasma consumables and spare parts. Available ex-stock from our Dublin facility we offer competitive pricing and superb a full back up service team .
We support current and discontinued machines and Hypertherm plasma cutting systems and offer same day dispatch via a range of delivery services for orders received by 3pm
Orders can be telephoned (01-4571399) or emailed to our after sales team for immediate attention.
sales@enginering-machinery.ie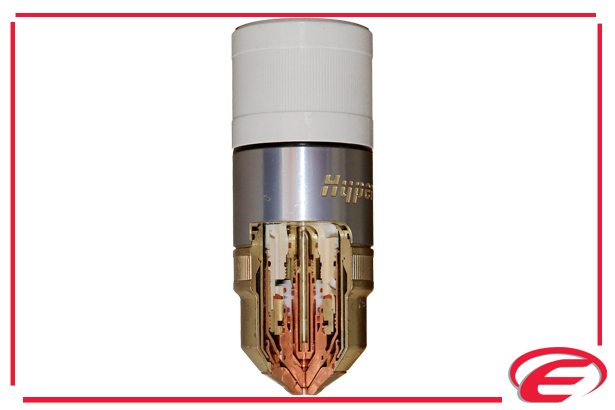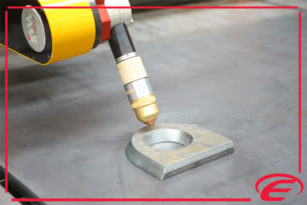 At Engineering Machinery we understand that your downtime is not an option for our own customers. That is why we have the largest stock of genuine Hypertherm consumables & parts in the Ireland, enabling us to immediately dispatch parts so a customer's lost production is greatly reduced to an absolute minimum keeping your cnc plasma system running longer
Non-account customers can also avail of parts by ordering via telephone and pay by credit card for immediate dispatch.

Engineering-Machinery.ie | Consumable kits
Power up your Plasma system with a starter, FineCut, all-in-one or bulk consumable kit.
Consumable kits offer the flexibility to cut using different amperages and cutting applications to get the most out of your Hypertherm plasma system. Powermax customers can purchase All-in-one, FineCut and Bulk consumable kits. HPR/HPRXD, MAXPRO and HSD130 customers can purchase either mild or stainless steel/aluminum consumable starter kits. Click on the tabs below to find information on the kit that is right for you.
Hypertherm is dedicated to providing the latest in technology advancements for plasma systems old and new. Learn more about the available torch upgrade options for improving the performance of your plasma cutting system.
Centricut brings you Hypertherm's 40 years of metal cutting innovation to all major brands of laser and plasma consumables.
Engineering Machinery can offer Centricut plasma consumables which incorporate Hypertherm technology and quality to deliver the best possible performance and reliability to your non-Hypertherm mechanized cutting systems. Offering consumables for ESAB, Kjellberg, Kaliburn, Komatsu, Koike and Victor-Thermal Dynamics, Centricut provides the torches and consumables used most often, at a fraction of the price of OEM parts. Lower your cutting costs without sacrificing productivity or quality by using Centricut plasma consumables.